Macbeth – Grosvenor Park Open Air Theatre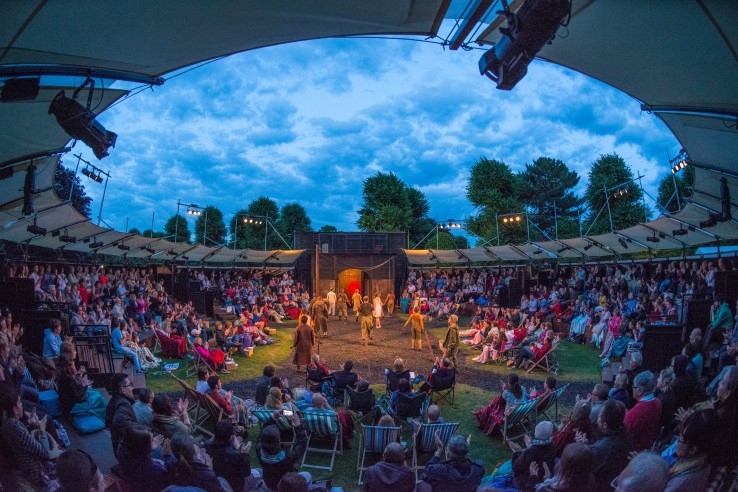 …fire burn, and cauldron bubble – the murderous Macbeth's desperate pursuit of power has cast the nation in a shroud of bloody paranoia.  Now he's got no choice but to destroy everyone that gets in his way, friend or foe.
Simply, Shakespeare's most famous tragedy. Just don't say his name….
Grosvenor Park Open Air Theatre –  Macbeth 2014
For the third year running, Chester based theatre company, Chester Performs have teamed up with local set construction company Setfree Projects Ltd to produce the outdoor stage set for their forthcoming production of William Shakespeare's Macbeth.
Setfree Projects are delighted to produce the Stage Set and props for the 2014 season which has also commissioned a new adaptation of the childhood classic The Secret garden from the nationally acclaimed Jessica Swale. The season ends with Shakespeare's most farcical play, The Comedy of Errors.
Grosvenor Park Open Air Theatre is a leading theatre producer, and one of the UK's pre-eminent open air theatre companies, the only one of it's kind outside London.
The season runs from 4th July – 24th August. For more information or tickets click here