HOME presents Uncle Vanya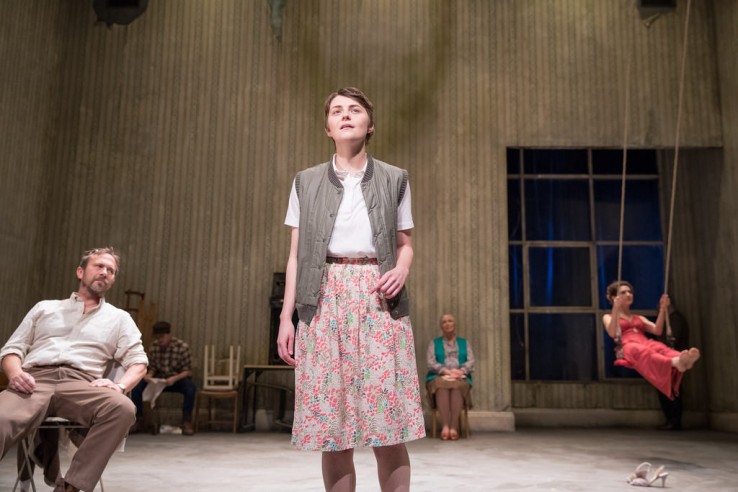 An ageing irritable professor returns to his deceased wife's country estate with his beautiful young wife, Yelena. The estate has been managed for years by the Professor's daughter, Sonya, and his brother-in-law Uncle Vanya. It is their self-sacrifice and toil which has maintained his extravagant lifestyle in the city. When the politically impassioned local Doctor Astrov is called to the house and meets Yelena, tensions spiral rapidly into a desperate comedy about unrequited love.
Chekhov's characters exist on the brink of a new era; a new order is approaching. One they fear. Written 20 years before the Russian Revolution, what does this much loved play tell us about the world we live in today?
Taking Russia's past as inspiration in this historic year Walter Meierjohann's production explores the acutely tragic and deeply comic spirit or Chekhov's late masterpiece with a bold visual design and live music.
Starring a host of well-known theatre and TV names including HOME associate artist Katie West (Hamlet, Royal Exchange), Nick Holder (Fatherland, Royal Exchange; Some Girls, BBC), Jason Merrells (Safe House, ITV; Emmerdale, ITV; Waterloo Road, BBC) and veteran Manchester actor David Fleeshman.
Now showing at HOME
Fri 3 Nov 2017 – Sat 25 Nov 2017
Set Construction by Setfree Projects Ltd